Anyone with coronavirus symptoms can now be tested in the UK to see if they have the virus.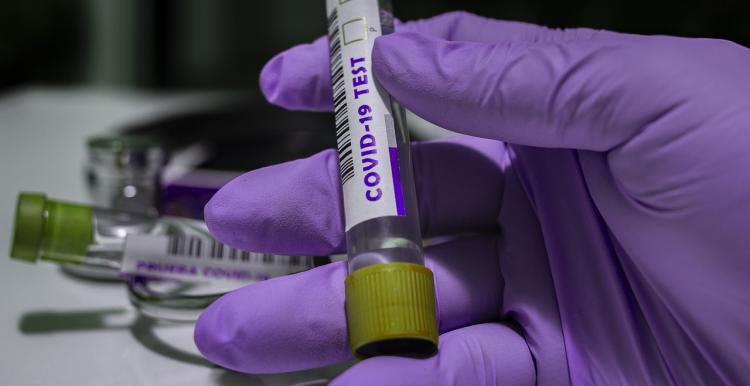 Correct as of 17 October 2020
Anybody with symptoms for coronavirus can get a free test to check if they have the virus. This is called an antigen test and will tell you if you currently have a coronavirus infection. 
Who can have a test?
You can get a test to check if you have coronavirus if: 
You have any of the three main coronavirus symptoms - a new continuous cough, fever, or, a loss or change to your sense of smell or taste (anosmia).
You have been told to have a test before you go into hospital, for example, for surgery.
Someone you live with has coronavirus symptoms.
Your local council asks you to get a test.
You're taking part in a government pilot project.
If you have coronavirus symptoms, you need to get a test done in the first 8 days of having symptoms.
Please help the NHS and only ask for a test if you or someone you live with has symptoms now.
Testing for those without symptoms
Staff and residents in care homes for older people or people with dementia can also have a test whether or not they have symptoms.
How to book a test
There are two ways of getting a test.  You can:
Book an appointment at a local drive-through or walk through test site. You must book a test before you visit any test site. 
Or ask for a home test kit which will be delivered to your home. This needs to be done and returned within 48 hours.
Book a test or ask for a home test kit via the NHS Website.
If you are eligible for testing but don't have internet, you can call 119. The Testing Call Centre is open from 7am to 11pm and can be accessed by people with speech or language difficulties as well as by people whose first language isn't English.
Problems booking a test
The National Testing Programme is experiencing exceptionally high demand.  If you've tried to book a test for Coronavirus and you've not been able to, or you've been offered a location or time that's not convenient, wait a few hours and try again. In the meantime, continue to self-isolate if you have symptoms of Coronavirus.
Booking slots for Coronavirus tests are made available the evening before for morning appointments, and on the morning for afternoon appointments. Please don't give up, keep trying, and continue to self-isolate if you have symptoms of Coronavirus
Employer referral for essential workers
Employers can refer essential workers for testing if they are self-isolating because either they or member(s) of their household have coronavirus symptoms.
Test and Trace service
Find out about what happens if you test positive for coronavirus (COVID-19) or have had close contact with someone who has tested positive.
Read more on the government website
---
Test and Trace support payment
A one-off £500 support payment is now on offer to some people on lower incomes to help make up for any lost pay due to staying home to self isolate.
Read more about the payment and how to apply online on your city or district council's website.
NHS Covid-19 App launched
The new smartphone app is now available to download. 
The app uses Apple and Google's automated contact-tracing technology. 
It keeps an anonymous log of other users you have been close to. And if any one tests positive for the virus, an alert is sent out.
For the app to work, your smartphone must be switched on and Bluetooth enabled. Through the day it uses your mobile/wifi data to download the latest listings about venue/ other users with positive tests.
 You can also use the app to:
Check risk levels in your postcode district
Check symptoms
Book a Covid-19 test/get your results.
Get self-isolation advice
Sign into venues using the built-in QR scanner.
More details: https://www.covid19.nhs.uk/
Tell us about your experience of care 
NHS and social care staff are doing everything they can to keep us well during these challenging times, but there may be things that could be improved.
Your feedback can help services spot issues that are affecting care for you and your loved ones. 
Finding out if you have had coronavirus
The Government is starting to offer antibody tests and giving priority to  NHS and care home staff.
Clinicians will also be able to request the tests for patients in both hospital and social care settings if they think it's appropriate.
This is a blood test which looks for antibodies to see if someone has already had the virus. 
If you receive a positive antibody result it does not mean that you're immune, or that you cannot pass on the virus to others. It also does not mean that you can ignore social distancing measures.
Read more on the Government website