Using NHS 111 to book into A & E
Many people know to contact NHS 111 if they need urgent health care or advice. But did you know the service can now book time slots for you at A & E or at a minor injury unit, GP or pharmacy if more appropriate?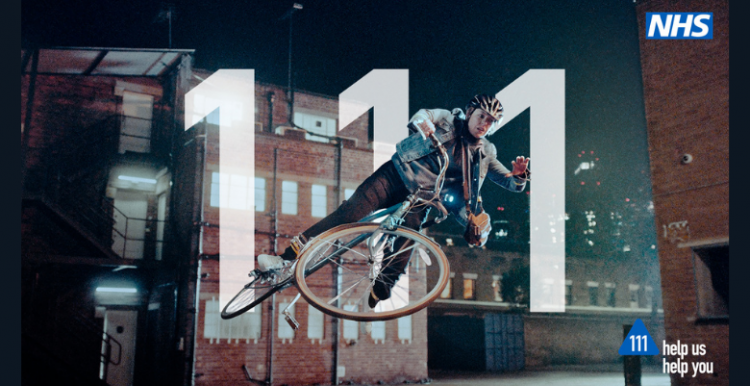 If you need urgent medical treatment – but it's not life-threatening – most people know that they can call NHS 111 or visit the NHS 111 website to get help.
But you may not be aware that since December, a new system called NHS 111 First has been running and can book you a time-slot at your local A & E department or an urgent appointment at an alternative health service. 
Social distancing due to Covid-19 has cut waiting area space in emergency departments by up to a half. So NHS 111 First aims is to make sure people get the right treatment quickly, at the right place, without long waits and overcrowding in hospitals.
How NHS 111 First works
When you call 111, your health needs are assessed by call handlers and clinicians including nurses, doctors, pharmacists and paramedics.
If you need to be seen by Emergency Department
You will be given an arrival time for A & E
Your notes from the 111 call will be passed on
They will aim to see you within 30-60 minutes but in some circumstances you may need to wait longer if the clinical staff prioritise other patients
An ambulance can be sent if it's a serious or life threatening emergency.
If you don't need to visit A & E
You may be given self-care advice – this could include visiting a pharmacy
A call back or appointment with a GP or out of hours service can be made for you
A visit to an urgent treatment centre or minor injury unit can be booked.
New add-ons trialled in Cambridgeshire 
Over the last few months, our local NHS has been trialling two new 111 options:
Injury Clinical Assessment Service – where injuries can be assessed by a clinician and video consultation
Emergency Department virtual waiting room, where callers assessed to need emergency care have a video consultation and can be booked into rapid access clinics or same day emergency care.
Across our area, patients arriving in emergency departments are also assessed on arrival and anyone not needing emergency department care is redirected to alternative services.
Sarah Shah, Head of Transformation & Delivery for Urgent & Emergency Care for Cambridgeshire and Peterborough Clinical Commissioning Group, says the trials are due to end after Easter. And the outcomes will be reviewed to look at how the NHS111 First service for people in our area develops in future.
How to use NHS 111 First
Visit NHS 111 online
Call 111
If you have communication or hearing needs
Text relay
This offers text-to-speech and speech-to-text translation services to help people with hearing and speech difficulties communicate with anyone over the phone Call 18001 111 on a text phone or use the Next Generation Text (NGT) Lite app on your smartphone, tablet or computer.
British Sign Language (BSL)
Use interpreternow.co.uk/nhs111 via your computer or the InterpreterNow app to make a video call to a BSL interpreter who will telephone an NHS 111 adviser and relay your conversation with them.
Need help in other languages?  Call 111 and ask for an interpreter.
Used the service? Tell us about it
Have you used the service to book an appointment at A & E or an alternative service? We want to hear about your experiences. 
Life threatening emergency? Dial 999
If someone is having a heart attack or stroke, is seriously ill or injured and their life is at risk, call 999. Through a relay assistant, dial 18000.
Medical emergencies can include:
loss of consciousness
an acute confused state
fits that are not stopping
chest pain
breathing difficulties
severe bleeding that cannot be stopped
severe allergic reactions
severe burns or scalds
Not sure what to do?
Get help from 111.nhs.uk or call 111.
You can still go direct to A&E without calling NHS 111 to get medical care. But those people needing emergency treatment will get priority.