Thinking about end of life care for you and your family
End of life care is support for people who are in the last months or years of their life. We have pulled together some guidance to help you know what to expect, how to plan ahead and how to manage your day to day decisions.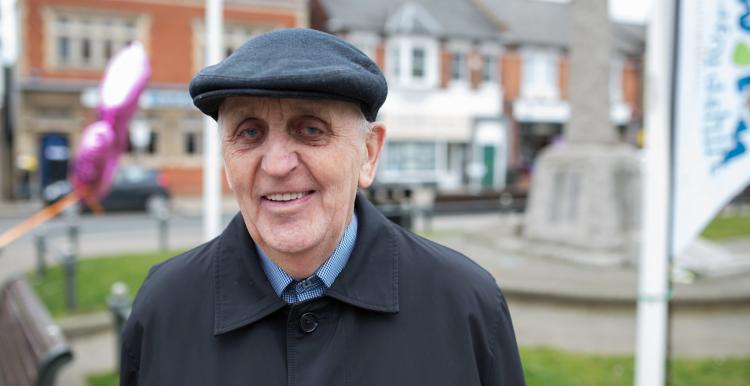 End of life care should help you to live as well as possible until you die and to die with dignity. It includes palliative care so if you have an illness that can't be cured, palliative care makes you as comfortable as possible, by managing your pain and other distressing symptoms.
The guidance provides you with information on what you can expect, the support available, and how to plan ahead.
What you can expect from end of life care
There are a number of things to think about when planning end of life care that makes an already stressful situation, even harder. 
Those that provide your care should ask you about your wishes and preferences, and take these into account as they work with you to plan your care. They should also support your family, carers or other people who are important to you.
Three key things to think about
Coping financially
Ask your GP, hospital doctor or nurse to refer you to a hospital social worker or community social worker to help with your finances. As well as that, you can check if you are eligible for any benefits, or perhaps there are certain charities that can help. 
Find out more
How you want to be cared for
Looking after your health and wellbeing is important when you're living with a terminal (life-limiting) condition. Take a look at the advice and information to help you cope with terminal illness and managing pain and stress.
Find out more

Where you want to be cared for 
The palliative team will organise your care according to what you want. You can receive end of life care at home, in a care home, in a hospital, in a hospice.
Find out more
Planning ahead
Planning ahead can help you let people know your wishes and feelings while you're still able to.
This topic can be hard to think about, but by discussing your wishes with your family, you could be saving them from having to help doctors make difficult decisions later on without knowing what you would have wanted.
Mental Capacity
When you are no longer able to make decisions for yourself, your rights are protected by the Mental Capacity Act and the Deprivation of Liberty Safeguards.  Find out more

Lasting Power of Attorney 
This is a legal document that lets you appoint someone to make decisions or act on your behalf if you are not able to do this yourself any more.  There are different types of power of attorney and you can set up more than one. Find out more

Advance Decision (Living Will) 
An Advance Decision allows you to write down any treatments that you don't want to have in the future, in case you later become unable to make or tell people your decisions.  You can write an Advance Decision yourself. Find out more
New palliative care hub for Cambridgeshire
Free out of hours advice is now available for patients, relatives and friends supporting people with life limiting illnesses.
Palliative Care Clinical Nurse Specialists answer calls and give expert advice and guidance to all, whether support is in already in place, or not.
The hub will act as a gateway to other services: signposting callers to other healthcare professionals where helpful; and/or completing referrals to specialist services as needed.
It is now open 24 hours a day.
Dial 111 and select option 3
Empowering People at the End of Life
Talking about death is still thought of as taboo or difficult and people are confused about how to make their final wishes.
Our 2019 Empowering People at the End of Life report follows a one-day event to help people think about care at the end of life.