Hospital visiting restrictions
Hospital visiting has resumed but it is limited and restrictions remain in place at all settings across our area.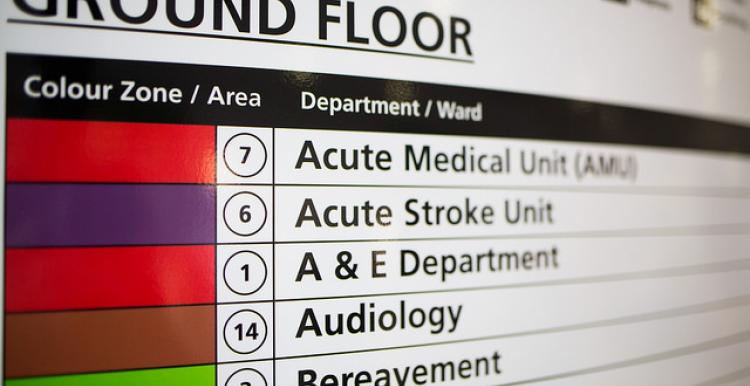 Hospital visiting to non-Covid wards has restarted but there are still restrictions and most visits need to be booked.
Face coverings are mandatory at every hospital and everyone is asked to keep to social distancing rules and also follow Public Health England advice:  
Always carry tissues with you and use them to catch your cough or sneeze. Then bin the tissue, and wash your hands, or use a sanitiser gel.
Wash your hands often with soap and water, especially after using public transport. Use a sanitiser gel if soap and water are not available.
Avoid touching your eyes, nose and mouth with unwashed hands.
What to expect
Layout changes, one-way systems and new routes to wards and clinics
To help guide you, look out for screens, signs, and floor markings 
Food and drink options may be limited – you may want to take supplies with you
Car parking fees have been reinstated for visitors.
Do check the hospital website before you go as visiting restrictions are under constant review as the Covid-19 situation changes.
More information about visiting
Addenbrooke's and the Rosie Hospitals - find out more
Royal Papworth Hospital - find out more
Visiting remains suspended until further notice. The only exceptional circumstance where one visitor – an immediate family member or carer – will be permitted to visit is if the patient is receiving end-of-life care.
Hinchingbrooke, Peterborough City, Stamford & Rutland Hospitals - find out more
Cambridgeshire and Peterborough NHS Foundation Trust - find out more
Queen Elizabeth Hospital, King's Lynn - find out more
Share your experiences
How have the changes to services due to the coronavirus pandemic affected you? 
We can share what you tell us with the people who are planning the local and national response to coronavirus.
Take our feedback form - it's anonymous and what you say will help our local NHS and care teams continue to protect people in Cambridgeshire and Peterborough and deliver good care for everyone.
You can also share your experiences with us
Call 0330 355 1285
Text 0752 0635 176