Help the NHS make decisions about which treatments and services it provides
NHS Cambridgeshire and Peterborough are looking for volunteer Lay Members and a volunteer Ethicist to join their Clinical Policies Forum. This important group reviews and advises on which services and treatments should be funded locally.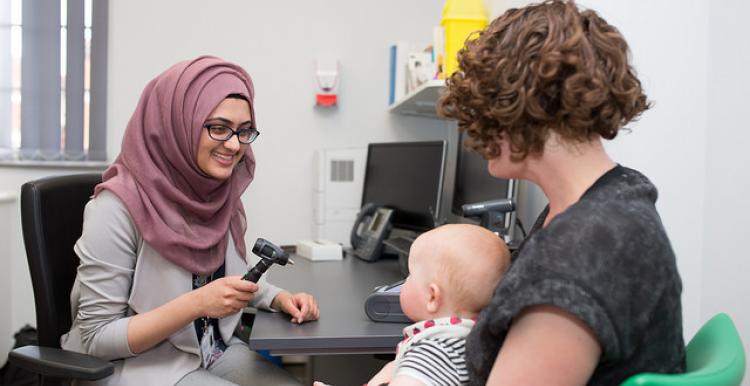 The NHS in Cambridgeshire and Peterborough has limited funds and must make sure that these are spent in the best way possible for the benefit of local people. 
The Clinical Policies Forum helps the NHS make those difficult decisions by offering expert medical advice on different treatment options.
The group includes a mixture of medical and non-medical people so that different perspectives are considered. 
About the Lay Representative role
The Lay Representative role is important as you will bring a patient and community perspective to the decision making. And will use your personal experience and knowledge of your community to help guide the work of the Forum.
You will help make sure that the needs of different groups within the community are taken in to account.
The Ethicist role is also a lay position but is suitable for someone with an interest in ethics or with previous experience of working with an ethics committee. 
What experience do I need?
You don't need any qualifications to do this role. But you must have a strong commitment to the NHS and to improving the health and wellbeing of your community.
For example:
You may have experience as a carer or user of NHS services
You may have experience of working or volunteering in the voluntary sector, in education or in a community organisation.
You will need to be confident about expressing your own opinions and robust enough to cope with possible public unease with some of the decisions you may make as a Clinical Policies Forum member.
This will mean that you will need the ability to understand the sometimes complex issues that confront the NHS.
You will need to live in Cambridgeshire or Peterborough. 
How much time would I need to devote to the Clinical Policies Forum?
It is difficult to be precise, but if you add up the hours spent in meetings and in preparation, it will probably amount to the equivalent of 1-1/2 days per quarter. Meetings are held every other month (starting in January) and last for approximately two hours.
Who would I be representing?
Your voice will be one of several representing the non-medical view.
You will bring your own perspective to the Forum deliberations, but will also, through a variety of contacts and networks, be able to reflect current public views and concerns.
You might like to think about the Lay Member role as the person who consciously considers how any decisions might appear or feel to members of the public. This is clearly not the sole prerogative of the Lay Member because other people within the Forum will undoubtedly have their own sensitivities and perceptions.
More information
More information about the Clinical Priorities Forum
For more information and to apply
Please send a written expression of interest for this role to Julie Istead, Clinical Policies Forum Manager at NHS Cambridgeshire and Peterborough. 
Please do get in touch with Julie if you have any questions in advance of applying. 
Call 07932 211838
Email julie.istead@nhs.net
Apply by Friday 15 July 2022