How to get patients involved in your Patient Participation Group
A thriving Patient Participation Group (PPG) can help improve care at your GP surgery.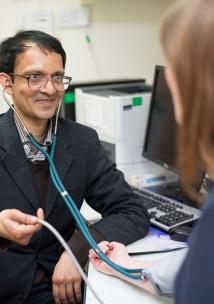 Patients can provide meaningful feedback on the services a GP surgery offers and useful suggestions for developing care, but how do you make that happen? 
We have spoken to several practices across Cambridgeshire and Peterborough to see how they run their PPGs.
We have also looked at what is available nationally. And as a result have developed our PPG toolkit to help local practices develop their PPGs.
It includes suggestions about membership, as well as activities that PPGs can get involved in to shape local services.
Tell us what works for you
We are keen to include more examples of what works in developing a successful PPG. 
Get in touch with us if you have a good example to share or want to talk to us about building a stronger PPG.