Latest guidance on testing for coronavirus
Free widespread Covid-19 testing has now ended. However, testing will continue for some groups, including hospital patients, those most at risk from Covid-19, people living or working in high risk settings, and NHS and social care staff.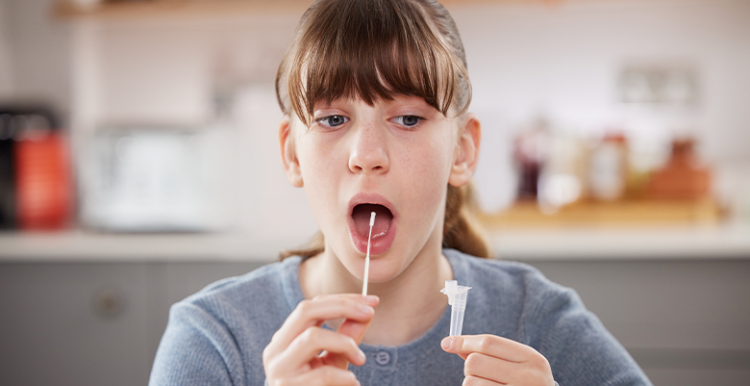 Information correct as of 1 April 2022
Widespread Covid-19 testing ends
Widespread PCR testing for people with Covid-19 symptoms and lateral flow tests for people without symptoms have now ended. 
If you have symptoms of Covid-19, you are no longer required to do a rapid lateral flow or PCR test. 
If you still want to get tested and you're not eligible for a free NHS test, you must pay for a Covid-19 test yourself.
The following groups will still be able to get free symptomatic Covid-19 testing:
People staying in NHS hospitals and those in hospices. 
People who are eligible for Covid-19 antiviral and other treatments. You will be sent a pack of tests by 12 April 2022 and can ask for replacements if you need them.
People living in care homes, extra care and supported living settings. You will be able to get tests through the organisation managing your care.
Frontline NHS and social care staff. Speak to your employer to find out how to access Covid-19 testing. 
Testing will also be available for other groups, including those in domestic abuse refuges, homelessness settings, prisons, detention centres and immigration removal centres. 
Testing for those eligible for Covid-19 antiviral and other treatments
From 1 April, you should check coronavirus symptoms with a lateral flow test, not a PCR test. 
You should take a test if you have coronavirus symptoms, even if your symptoms are mild.
You must report your test results. And if you test positive, the NHS will contact you about treatments. 

If your test is negative but you still have symptoms, you should take another test on each of the next two days (three tests in total over three days).

You can use any lateral flow tests supplied by the Government. Tests bought from a shop cannot currently be registered via GOV.​UK or 119 and you will not be contacted about treatment if you test positive using these tests.

If you test positive, the NHS will contact you about treatments. If you are not contacted within 24 hours of your positive test, call your GP surgery, 111, or your specialist clinician (if you have one), who can make an urgent referral.
If you were previously sent a PCR test you can keep it. You might be asked to take a PCR if you receive treatment from the NHS.
Find out more 
For more information on Coronavirus treatments visit: https://www.nhs.uk/CoronavirusTreatments
If you run out of lateral flow tests, you can order more from: https://www.gov.uk/order-coronavirus-rapid-lateral-flow-tests or by calling 119.
You must report your result at https://www.gov.uk/report-covid19-result or by calling 119. It's important to provide your NHS number so you can be contacted.
Tell us about your experience of care 
NHS and social care staff are doing everything they can to keep us well during these challenging times, but there may be things that could be improved.
Your feedback can help services spot issues that are affecting care for you and your loved ones. 
Asymptomatic testing
When Covid-19 levels are high, asymptomatic lateral flow testing will be provided for:
adult social care staff and a small number of visitors providing personal care
hospice staff, and patient-facing staff in the NHS and NHS-funded independent healthcare provision
some staff in prisons and other places of detention, and some refuges and shelters
Care home outbreak testing for all staff and residents will also continue all year.
Full guidance will be published shortly.
Lateral flow tests available to buy
The Government says that most visitors to adult social care settings, the NHS, hospices, prisons or places of detention will no longer need a test.
If you wish to test yourself, lateral flow tests are now available to buy from pharmacies and supermarkets for approximately £2 per test kit. 
Information about Coronavirus
Our Coronavirus information page has information on how to stay safe from Covid-19, what the symptoms are and how to get help if you need it.