Where can I go to get help for my health out of hours?
Health issues unfortunately don't leave us alone at the weekend and people are often in need of medical assistance out of hours. Using NHS guidelines, we have provided some advice and information on where you can go for help when your GP is closed.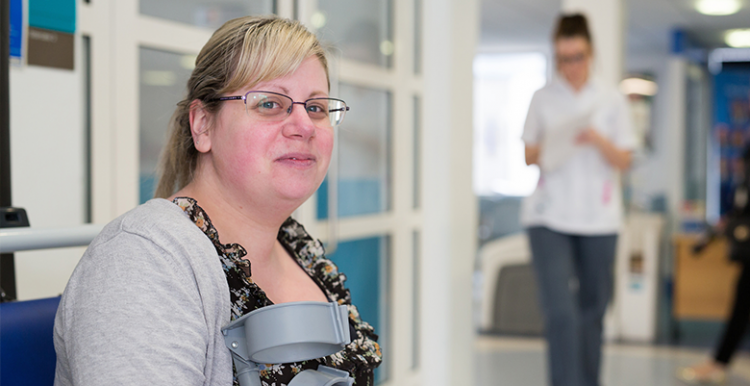 Where you can go to get help out of hours
The NHS pledges to provide services at a time that's convenient for you. They have produced guidance on how best to access services out of hours that can be found in full online.
NHS 111
Think 111 First if you need urgent medical support. NHS 111 is available on the phone and online 24/7 at 111.nhs.uk and will help you right away.
And if you need urgent care, they will book you in to be seen quickly and safely. This could be with a GP, Urgent Treatment Centre or at A&E.
---
Visit your local pharmacy
Your local high street pharmacy can provide confidential, expert advice and treatment for a range of common illnesses and complaints, without having to wait for a GP appointment. How your pharmacy can help.
---
Call 111 option 2 in a mental health crisis
If you need urgent help because you - or someone you know - is having a mental health crisis, you can speak to trained mental health staff by dialing 111 and choosing option 2.
You can get immediate crisis support through UK crisis text service Shout which is open 24/7. Text 'SHOUT' to '85258' to get in touch with a trained crisis volunteer.
---
Call 111 option 3 for palliative care support
Free 24 hour a day advice is now available for patients, relatives and friends in Cambridgeshire and Peterborough supporting people with life limiting illnesses.
Call 111 and select option 3 to speak to a Palliative Care Clinical Nurse Specialist.
Visit your nearest NHS walk in centre
If you need treatment for minor injuries or illnesses such as cuts, bruises and rashes you can visit your nearest NHS walk-in centre, urgent care centre or minor injuries unit.
These are not suitable for treating long term conditions. To be seen at one of these services you do not need an appointment, or to be registered. You may be referred to one of these services by NHS 111, or you can just walk in. 
Wisbech MIU is open 8.30am to 6pm Monday to Friday, with X-ray services available from 9am to 5pm.
Doddington MIU  Hours are 8.30am to 6pm Monday to Friday and 9am to 5pm Saturday and Sunday.  X-ray facilities resume from 28 June.
Ely MIU is open from 8.30am to 6pm with X-ray services available from 9am to 5pm seven days a week. 
Peterborough Urgent Treatment Centre is now based at the Peterborough City Hospital site, Bretton Gate, Peterborough PE3 9GZ.  Open 8am to 8pm, seven days a week.
Find out more about MIUs and the Urgent Treatment Centre
St Neots Health Centre offers walk-in appointments for non-registered patients 
You must call 01480 219317 during walk-in hours to book your place.
When to visit an urgent care centre
Take a look at the NHS guidance on when to visit an urgent care centre (walk in centre) to find out if this is the right service for your health needs. 
Should I go to A&E?
Accident and Emergency departments are for serious or life-threatening emergencies and should not be used as an alternative to a GP appointment. You should go to your nearest A&E if you require urgent medical attention.
For example if you're experiencing:
loss of consciousness
chest pain
breathing difficulties
fits that are not stopping
severe bleeding that cannot be stopped
severe allergic reactions
severe burns or scalds
stroke
major trauma
Not all hospitals have an A&E department. Use the A&E service search to find your nearest A&E department or read the guidance in full from the NHS to find out more about when to go to A&E.
Out-of-hours medicines
Running out of your medication during the holidays or over the weekend can be a big worry. If you run out medication and need some urgently, there are a few steps you can take to get an emergency supply.  
Take a look at the guidance from the NHS to find out more.
Information correct as of 4 May 2022