Hearing loss often ignored
Hearing loss is a condition ignored by society and the people who have it.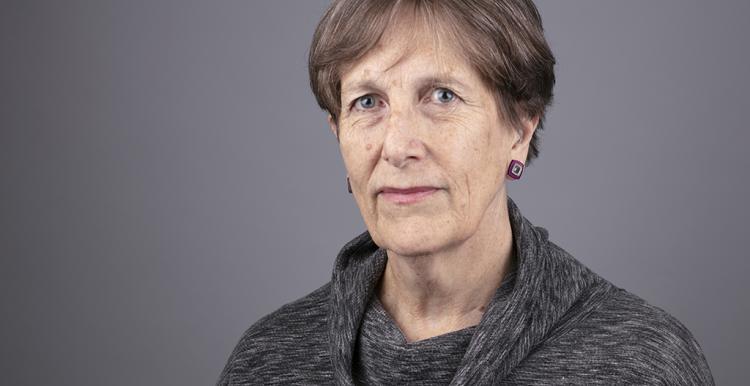 Frances Dewhurst, one of our Healthwatch Directors, tells us why deaf awareness is so important to her. And what you can do to help make life easier for people who are deaf or have hearing loss.
As a hearing aid user and former Director of Cambridgeshire Hearing Help, a local charity that supports people with hearing loss, Frances has many years practical and professional experience of hearing loss.
As part of Deaf Awareness Week, 6 to 12 May, Cambridgeshire Hearing Help is joining forces with Cambridge Deaf Association, Action for Hearing Loss and the sensory team at Hinchingbrooke Hospital to raise awareness of d/Deaf health. (People in the deaf community often use d/Deaf to differentiate between those who are deaf - who are hard of hearing and Deaf - sign language users.)
Frances told us,
'One in six adults have some kind of hearing loss and by the time you get to 70 plus years, it is well over 50% of people.'

'It is one of the most common long term conditions and one that people live with longest.'

Although there is a lot out there that can help people communicate, a lot of people don't make use of it. The take up of hearing aids is by less than 40% of the people who could benefit from getting them, and of those, a significant number leave the aids in a drawer.

'My father had a hearing loss and I didn't understand it, and he became very depressed and lonely.  And I, as a younger woman, had no real empathy and understanding of what the dynamic was. I feel regret that I didn't have the knowledge that I now have to support someone showing all of those symptoms that I now understand.'
A step into a new identity
Three out of every five people who could benefit from hearing aids don't take them up.
The issues around this low take up are complex. For many, there is a stigma attached to hearing loss and its link to ageing.  
Accepting that you have hearing loss and getting support for it can be a huge step for people; Frances described this as a coming out. It can take a long time for people to be ready to admit to their poor hearing, but if you get support to hear better, you're back in the hearing world and feel younger.
Hearing loss can bring isolation
'What hearing loss can bring is isolation, even for people within their own families' Frances explained to us. 'You might not be alone, but you can feel alone. People don't bother to say things to you as they know that you are not going to respond.'

'Hearing loss can also be a risk factor for dementia' she explained, 'However, research is starting to show that using hearing aids can help to reduce this risk.'
Frances' tips to help with your hearing loss
Sit with your back against a wall whenever you are talking to someone, especially in a public space. This reduces the number of directions you are hearing sound from and can make it easier to hear what people are saying.
Do ask people to look at you when they are talking to you.
Take the first step and go to your GP for a referral for a free NHS hearing test to find out if a hearing aid will help you.  You can also test your hearing by calling Action on Hearing Loss 0844 800 3838.  Hearing aids available on the NHS today are very similar to the ones you can get privately.
Do have a look at the assistive technology that could help you. An amplified phone will let you turn up the volume to hear speech clearly. Mobile phones are getting in on the act and you may have access to a hearing aid app on your mobile device that acts as an amplifying microphone.  
Cambridgeshire Hearing Help supports people with their hearing aids and other technology as well as good practice that can help better hearing. Their information and advice workshops are for anybody, but they are particularly good for people at an early stage of hearing loss and are designed for people with companions to improve family understanding of communication skills. Find out more
How health and care staff can help
Hearing loss is a systemic problem that makes other problems worse. People may feel they are coping with their hearing loss but when they go to hospital, suddenly they struggle to hear what the consultant is saying.
Frances told us,
'If you are not well or you have some other condition, even with a mild hearing loss, your brain may not be properly engaging to understand what people are saying. It is an extra cognitive effort that you have to make.'

'Even if you are coping, if you are lip reading, your brain is working hard. This can be tiring and it is easy to get confused about what people are saying, or which direction sounds are coming from.'

'Sometimes people won't even really know that the problem is that they have a hearing impairment.'
Health and care staff need to recognise when people might have a hearing problem. They also need to be sensitive to where people may be in understanding their hearing loss.
Staff can help by repeating information and offering to write it down.
Frances explained that making health and care services accessible for people with hearing loss is not a one off act like widening a door. It is a continuous process. People need to check that they are communicating clearly to people who may have hearing loss.
Top tips from the UK Council on Deafness
In the meantime, there are positive simple things that everyone can do to help people who may have hearing loss.
Face the person whilst you are speaking, don't turn away.
Speak clearly without shouting
Repeat yourself if necessary
Never say 'It doesn't matter'
If the person doesn't understand you, don't give up!  Write it down or draw a picture  
Speak one at a time, don't talk over each other 
Keep your mouth visible
Smile and relax 
Don't speak too quickly or too slowly
Useful contacts
These local charities support people who are Deaf or have hearing loss. 
Cambridgeshire Hearing Help Find out more
Cambridgeshire Deaf Association Find out more
Action for Hearing Loss Find out more
Share your story and help improve services and support 
Please get in touch with us if you want to tell us about your experience of deaf awareness in the NHS and social care, or want more information.