Thank you to retiring board member Mike
We said a big thank you and a sad goodbye to Director Mike Hewins at our AGM this month.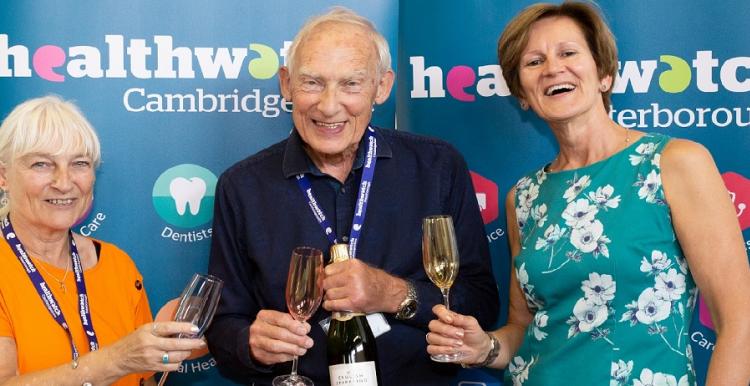 At our annual meeting at Sawtry earlier this month, our Chair Val Moore paid tribute to Mike, who is standing down from the board after serving two terms as a Director.
"Mike has contributed to Healthwatch in a huge number of ways and was a champion for merging our Cambridgeshire and Peterborough organisations," she said.

"He's always been a strong voice for fairness and equity and has brought wisdom and clarity, always putting people and patients at the centre."
Although retiring as a board member, Mike is continuing to work with us as a representative at local meetings.
He told us:
"I have really enjoyed working with staff and volunteers to get people engaged and talking about their care and how it needs to improve.

"Moving the NHS and Social Care to listen and change has been a challenge at times – often it feels like I am standing in front of a steam roller driven by a shorted-sighted driver.

"But doing something useful for ordinary people about their care, many of whom find it difficult to give voice to their worries and wishes, has been hugely rewarding."
Caption: Mike is pictured being presented with goodbye gifts from our CEO Sandie Smith (left) and chair Val Moore (right).