Responses to our What Would You Do? report
Responses to our What Would You Do? report from the Sustainability and Transformation Partnership and the Health and Wellbeing Partnership.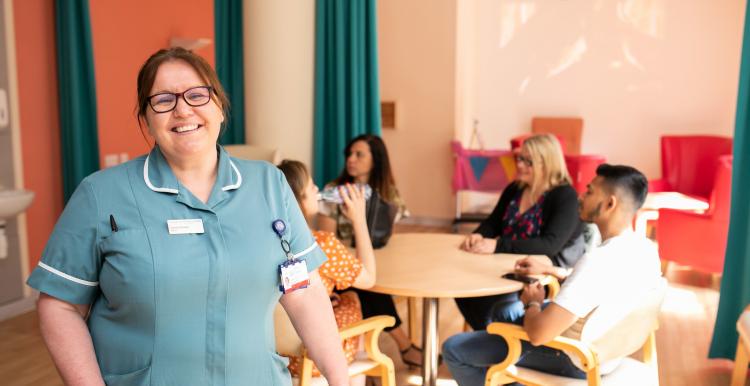 Our What Would You Do? report
More than 800 people from Cambridgeshire and Peterborough shared their views with us on how the extra funding could improve support from NHS services.
The report - published today - will be used to help the NHS and local government develop their own Long Term Plan for Cambridgeshire and Peterborough. 
Sustainability and Transformation Partnership 
The Cambridgeshire and Peterborough Sustainability and Transformation Partnership (STP) welcomes this Healthwatch report as an invaluable contribution to ensuring effective and meaningful engagement with local people and communities in the development of our Long Term Plan response. 
In particular, we appreciate the focus on gaining the views of frequent users of health and care services, as well as those of seldom heard groups. We also appreciate the face-to-face survey work as a means of gaining more insight into people's experiences and views. The recurring themes that have emerged from the work highlight difficulties experienced by people including, in particular, access to primary care services, the challenges faced by carers, a need to focus on person-centred care, care that is not joined up as well as travel and transport issues. These are all long-standing problems and will need to be the focus for continued and coordinated action via the Long Term Plan response.
Other recurring themes, such as a willingness to self-help and awareness of the potential for digital solutions, offers the health and care system a real opportunity to empower local people to care for themselves and take more control.  Again, the Long Term Plan response should ensure that we maximise these opportunities.
Regarding the responses to the 'general' survey, it is particularly helpful to have people's rankings of what they consider to be the most important issue(s) within each question's multiple options.  Furthermore, the individual quotes included in the report provide an insight into the reality of individual experience. The 'condition specific' survey offers a helpful insight into the care received by people living with long-term conditions and, although the survey response numbers by condition are small, these will nevertheless provide a helpful insight to the STP groups responsible for improving services.
In terms of next steps, the STP will:
Analyse this report, separating and directing specific themes, responses and insights to specific STP and System Groups for consideration and action.  For example, feedback on diabetes will be directed to the Diabetes Clinical Community and feedback on digital opportunities will be directed to the Digital Enabling Group. We will ensure that the more generic themes, such as travel and transport and person-centred care, are directed more widely as these have an impact across the System;
Share the outcomes of this report with the STP Board as part of a wider report into the coordinated System engagement with local people in the Long Term Plan response; and
With Healthwatch permission, incorporate people's quotes into the Long Term Plan response.
Health and Wellbeing Partnership 
Councillor John Holdich, leader of Peterborough City Council and Chair of the Peterborough Health and Wellbeing Board, said: "Access to good quality health services is important for our residents and thanks to this Healthwatch report, the Health and Wellbeing Board and our NHS partners are now able to listen to their comments even more than before. 
 "We look forward to working with Healthwatch, local residents and partners in addressing some of the concerns experienced and achieving more aligned, joined up services that suit the needs of those living in Peterborough and Cambridgeshire."
Health and Wellbeing boards were created under the Health and Social Care Act (2012) to act as a forum in which key leaders from the local health and care system can work together to improve the health and wellbeing of their local population. The Boards are statutory Local Authority committees, which include senior leaders from local NHS bodies and Healthwatch. Health and Wellbeing Boards are required by law to produce a Joint Strategic Needs Assessment of the health and wellbeing needs of local residents, and to produce a Health and Wellbeing Strategy to address these needs. 
Cambridgeshire Health and Wellbeing Board and Peterborough Health and Wellbeing Board are working together to develop a Joint Cambridgeshire and Peterborough Health and Wellbeing Strategy for 2019-2024. This Strategy will place a strong focus on the wider social factors that determine our health, to create a truly joined up approach which is focussed on outcomes for local residents. We will work closely with the Sustainable Transformation Partnership (STP) to make sure that the Joint Health and Wellbeing Strategy is aligned with the STP response to the NHS Long Term Plan.  
This Healthwatch Report, which captures the views of local people, has provided valuable insight to support the development of the Joint Health and Wellbeing Strategy, and will directly inform its content.  By using this information about the views and experiences of local residents, together with health data and statistics from the Joint Strategic Needs Assessment, we hope that the developing Joint Health and Wellbeing Strategy will resonate with local communities and provide a strategic response to some of the issues identified.  
Ongoing engagement with local stakeholders and communities throughout the development of the Joint Health and Wellbeing Strategy will be essential - and we look forward to working with both the Sustainable Transformation Partnership and Healthwatch to achieve this. 
 
Note: More information on the local Joint Strategic Needs Assessment and Health and Wellbeing Boards is available on: 
Cambridgeshire Joint Strategic Needs Assessment - Find out more
Peterborough City Council - Find out more