Have your say on plans to redevelop the Princess of Wales Hospital
The NHS is submitting plans to improve facilities at the hospital so it can continue to meet the needs of a growing and ageing population. And they want to hear your views about the proposed changes.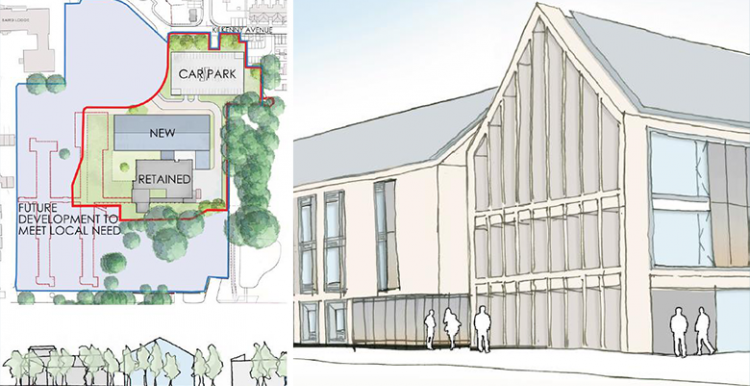 The land is owned by Cambridgeshire Community Services (CCS) NHS Trust, who work  together with other NHS and social care partners to provide services at the hospital.
CCS will be submitting a planning application in January 2021 for a three-year project to transform the site. 
If it gets the go-ahead, building work could start this time next year. 
Services will continue to be provided on the current site throughout the re-development.
They want to:
build brand new, modern premises to replace out-dated facilities (retaining the day surgery unit)
provide more day surgery, outpatient, diagnostic and urgent care services, closer to people's homes 
provide more joined-up care across health and social care services
create more physical space to meet the needs of a growing population, reducing the need for people to travel to Cambridge for some services
build a new car park 
harness digital technology to deliver modern healthcare including virtual consultations
Have your say
Please visit the Cambridgeshire Community Services NHS Trust's website to view the initial plans and share your feedback between 1 – 14 December 2020.
In addition, you can join two virtual, online engagement sessions to have your say.
Please email karen.mason4@nhs.net for joining details. 
Friday 4 December, 10.30 - 11.30 am
Monday 7 December, 6.30 - 7.30 pm