Autistic Voices report will help shape new autism strategy for our area
Our new report highlighting the health and care experiences of autistic people from Cambridgeshire and Peterborough is published today.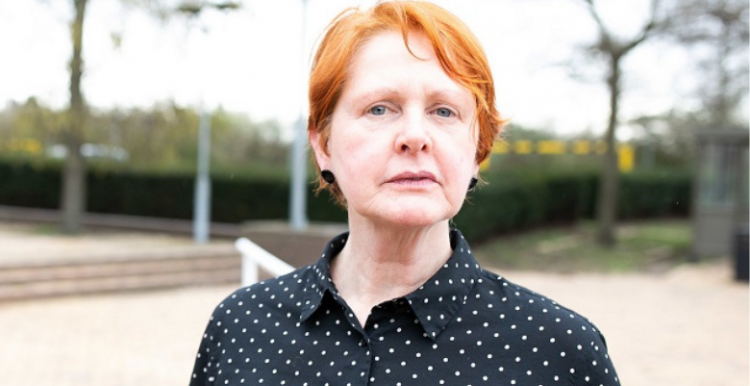 The report, Autistic Voices, features stories of getting diagnosed and finding and using autism services and support.  
And it is now being shared with local authorities and health commissioners to help shape a new All Age Autism Strategy for our area.
The report reveals some of the challenges and long journeys that autistic people have faced to get diagnosed and find support – highlighting very lengthy waits for assessments of three to five years.
One person said it had taken a decade to get their diagnosis because of the many barriers to getting help.
The report also underlines the difficulties autistic people experienced in getting reasonable adjustments to help them stay in work and access health care.
People also shared how they felt dismissed, excluded and misunderstood – with some suffering in silence for years.
The report's recommendations include:
Easier access to the diagnostic service
Shorter waiting times for assessments and diagnosis
More awareness of female autism
Making sure healthcare staff better understand the needs of autistic people
Better identification and treatment for autistic people's mental health problems
More support after diagnosis to give autistic people help with education, training, work, benefits and independent living
Clear and up to date information on autism, local services and support – in digital and offline formats.
Response from commissioners
"Thank you for the information you have gathered from your focus group "Autistic voices" it is a really good, comprehensive piece of work and provides a range of information of what people with autism's lived experiences of health and care is locally.
"The areas that have been highlighted and the recommendations will be incorporated into the county wide All-age Autism Strategy."
Janet Dullaghan, County Lead for Autism Strategy
What people told us
"There has been absolutely no support whatsoever."
"I have been in and out of therapy for more than half of my life and I am still trying to find somebody who not only has an understanding of autism, but also knows how autism can affect your mental health, your daily life."
"My child has been described as 'low functioning' as they are non-speaking, but he is still working at GCSE level in some subjects. It is a very disparaging way to describe a human being."
"In an ideal world, I would like to get rid of the stigma (around autism)."
Have your say on autism services, too
We want to hear your experiences of services – and how to improve them.
Take ten minutes to tell us your experiences.
You can also contact us by phone, email and text.
About autism
The National Autistic Society (NAS) describes autism as a lifelong developmental disability affecting how people communicate and interact with the world.
It's thought to affect one in 100 people, with around 700,000 autistic adults and children in the UK.
Because it affects people in different ways, it's called a "spectrum condition".
Some autistic people have a learning disability too while others can have average or above average intelligence and may work full time.  All need support – some more, some less.
The NAS says that all autistic people share some difficulties including:
Social communication and social interaction
Repetitive and restrictive behaviour
Over and under sensitivity to light, sound, taste or touch
Highly focused interests or hobbies
Extreme anxiety
Meltdowns and shutdowns.