Local people have their say in urgent care standards consultation
People across Cambridgeshire and Peterborough have given their views about new standards for urgent care in hospitals across England.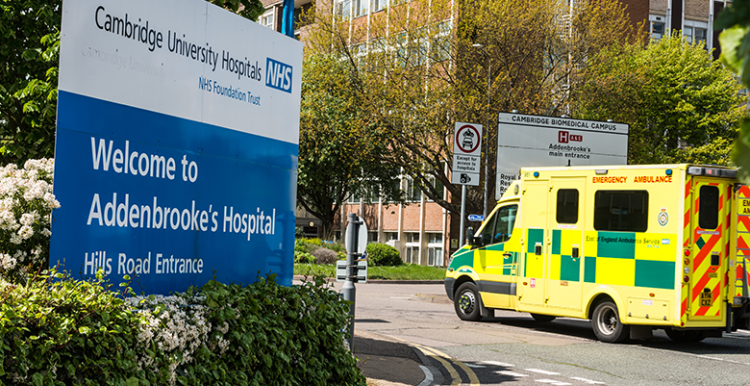 NHS England is looking at a replacement for the 'treatment within four hours' performance standard which was introduced in 2004.
Earlier this year, our Healthwatch helped people from our area have their say on 10 proposed standards aimed at
Improving patient flow to prevent crowding
Making A&E departments work more efficiently and effectively 
Capturing what matters clinically to patients
Reducing the risk of spreading Covid-19.
As part of a three-month consultation on the proposed standards, we ran two focus groups in February.
We asked people what they thought about each proposed standard, if anything else should be included, and how new measures should be communicated to patients and visitors. Participants also shared their experiences of using local urgent and emergency care.
Feedback from the sessions was passed on to NHS England through Healthwatch England.
What local people told us
Accessing and using emergency services was complicated and fragmented
Often it was hard for patients to know how to use services appropriately
One single measure could not adequately reflect the complexity of the system 
Any new measures needed to remain simple to have real meaning to the general public
A small bundle of three or four key measures would be better but they must be relevant to the patient and public and also reflect patient experience. 
Response to consultation published
This week, NHS England published details of the consultation response from patients, the public and clinicians.
It said the 10 urgent care proposals had been widely welcomed. In all, 354 responses were received from the public and stakeholder groups.
Four out of five respondents said they would welcome a bundle of measures.
The specific proposals were endorsed by two thirds, 67%

The proposed standards were welcomed by the Royal College of Emergency Medicine, Academy of Medical Royal Colleges, the Patients Association, Healthwatch England, NHS Confederation, Mind and the College of Paramedics. 
Next steps
Many people responding to the consultation want NHS England to take a phased approach so that it can focus on restoring routine services and develop the necessary data collection and performance analysis systems.
NHS England says it will "continue developing the thinking on this proposal" with stakeholders around frequency of reporting but the Government needs to agree the principle of a bundle and suitable thresholds.