Empowering patients to share decision making on treatment and care
Our Healthwatch has helped shape new recommendations aimed at putting people at the centre of decisions about their treatment and care.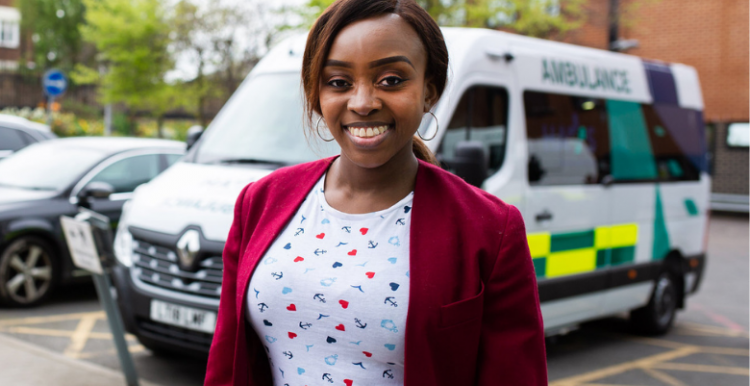 The new guideline, from the National Institute for Health and Care Excellence (NICE), wants to see joint decisions being made everyday by people receiving care and those giving it.
It says that shared decision making makes patients feel they are listened to and that their needs are put first.  And, if they are happier with their care, it leads to better outcomes for their health.
The recommendations set out ways for health services to make this happen.
In practice, patients need clear and accessible information. And health professionals need to avoid jargon and explain technical terms in any discussions.
The guideline says people should also be offered additional support - such as an interpreter or advocate - if needed, so that they can take part as fully as possible in discussions and in making choices about their care.
NICE says that everyone receiving care should:
Understand the benefits, risks and possible outcomes of the different options
Be empowered to make decisions that are right for them at the time – including choosing no treatment
Be able to choose how much decision-making they want to take on.
The guideline does not cover unexpected emergencies (where immediate life-saving care is needed) or situations when, at the time a decision needs to be made, an adult does not have mental capacity to make a decision about their healthcare.
Response from our Healthwatch
The NICE guideline is warmly welcomed by our Healthwatch, which gave its views on the draft recommendations during the stakeholder consultation earlier this year.
Our comments led to a number of changes in the final guideline, including:
Information for patients should meet the Accessible Information Standard
Spelling out that people can choose if they want to share decision making – and that they are not expected to do it
Follow-up research being carried out into how shared decision making affects people's health outcomes.
I am very pleased to see that changes have been made as a result of our input. This guideline has the potential for huge population health benefits, But meeting it will require many healthcare professionals to undergo a significant shift in thinking and culture.
Sandie added that she looks forward to seeing the investment of will and resources from our health care providers to make the required shift in culture.
And said Healthwatch and other "voice" organisations would work hard to support the change locally and make sure that people who use services are involved in the plans.
About NICE
NICE's role is to improve outcomes for people using the NHS and other public health and social care services.
It provides national guidance, advice and quality standards for professionals, service providers and commissioners who plan and pay for services.
NICE also suggests which medicines and treatments should be available on the NHS in England and sets out the care and services suitable for most people with a specific condition or need.