Healthwatch policy - Complaints
This policy says how people can complain about our work if they need to. It was approved at our Board's meeting on 11 March 2020.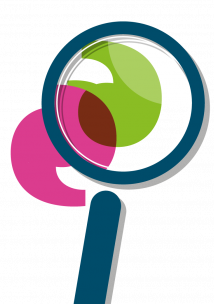 You have the right to express your views about the performance of our Healthwatch  and the way we do our job. We welcome feedback and encourage people to get in touch if they have a concern about how we do things. 
How to make a complaint
The first step is to raise your concern or complaint with the appropriate member of our team. We may be able to give you information or clarify misunderstandings so that things can be sorted out at an early stage. 
 
If you are still not happy - then please get in touch with us to raise a formal complaint.  
What will happen next
We will acknowledge your concern or complaint in writing within three working days. 
 
One of our Managers will get in touch and try to resolve your concern or complaint. We will try and sort things out within 28 days. Sometimes we may need more time to do this, but we will agree this with you in advance. 
We will let you know in writing what the outcome of your concern or complaint is. This includes any next steps to be taken.  
Our Chief Executive looks at all concerns and complaints. 
If you are not happy with the outcome of your concern or complaint - you have the right to appeal.
Your right to an appeal 
If you wish to appeal the outcome of your concern or complaint - please let us know in writing within ten working days.
We will then make sure the issue is reviewed by a panel of at least two of our Directors who have not previously been involved in the issue.   
They will look again at your concern or complaint, and at our response to it.
They will let you have a response within 15 working days. Their response will be final. 
If your complaint is about one of our Directors
You need to raise your complaint with our Chair. They will investigate this with the Chief Executive and try to resolve the concern in an informal fashion.
If this is not possible or if the you are still not happy, the Chair will convene a panel involving one of the guarantors. The decision of the panel will be final. 
 
Our full complaints policy
The above is a summary of our complaints policy.
Please download and read our full complaints policy if you want to raise a concern or make a complaint about our work.