Healthwatch Board meeting in public - 16 March 2016
Our Board will hear an update on what's happening at Hinchingbrooke Hospital and ideas for the future.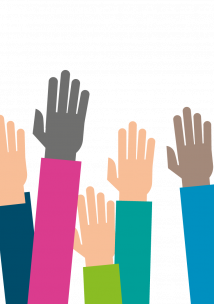 This meeting will be held in public and you are welcome to attend. 
At this meeting we will be welcoming:
Alan Burns, Chair, and Lance McCarthy, Chief Executive of Hinchingbrooke Hospital
Tracy Dowling, Chief Operating Officer Cambridgeshire and Peterborough Clinical Commissioning Group
They will be giving an update on what is important at Hinchingbrooke Hospital right now, and for the future. This includes any potential joint work with Peterborough and Stamford Hospital NHS Trust. 
If you have any questions for our Board or speakers, you can ask them at this meeting. Please tell us your questions by Sunday 13 March or we may not be able to answer them on the day. If we cannot answer your questions at the meeting, we will make sure we get an answer for you afterwards.