Healthwatch concerns over Council's proposed changes to Fairer Contributions Policy
Proposed changes to care service charges by Cambridgeshire County Council will disproportionately affect vulnerable people who are already experiencing financial pressures.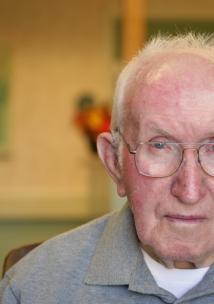 The Council is currently consulting on proposed changes to its Fairer Contributions Policy – the consultation is open until 23 February. The Council will be making a decision about the future policy in March 2018.
As a top tier local authority, Cambridgeshire County Council is responsible for organising care and support for adults with care needs that meet a certain level.
Care and support services are not free. Most people have to pay something towards their own care and some will have to pay for all of the costs.
The Fairer Contributions Policy sets out when and how much a person should pay for social care support (their contribution). The Council is proposing to change these levels and to make some other changes to the charges it makes.
We are concerned that the impact of these changes will fall most heavily on people who have already had their disability benefits reduced and who are the most vulnerable in our community.
The proposed changes include:
More of a person's disability benefit is to be taken into account when the Council assesses how much a person contributes toward their care. At the moment, only the standard level of Personal Independence Payment is taken into account. It is proposed that financial assessments include the whole amount.
Costs for short term respite breaks are to go up. Respite care is arranged to give carers a break and help them continue looking someone with care needs at home long term.
New charges are to be brought in for the currently free Appointee Service. This is needed when someone is not able to look after their own money and does not have anyone to do this on their behalf. It is not a requirement for the Council to provide this service.
All contributions be paid by Direct Debit.
Sandie Smith, Chief Executive of Healthwatch Cambridgeshire and Healthwatch Peterborough said,
"Healthwatch is acutely concerned about the compounding effect of these changes on the lives of people who may already have had cuts to their benefits.

"This will undoubtedly add to the risk that people will not seek help at an early stage, when a little help could have helped their resilience and so prevented a crisis from occurring.

"People already defer the point of seeking help precisely due to the costs they will have to pay; these increases will exacerbate this. Opportunities to prevent crises will be lost."