Healthwatch Board meeting in public and Annual General Meeting (AGM) - Weds 10 July 2019
Come to our Annual General Meeting, help us celebrate the successes of the last year and join our conversation about improving local mental health support.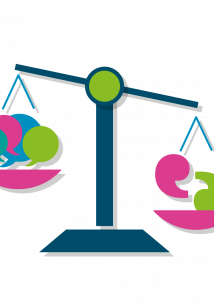 The theme this year is mental health and we have an expert panel lined up to talk about the top issues in mental health services locally. Our panel includes:
Two people with lived experience of services.
Aly Anderson, Chief Executive, CPSL Mind.
Tracy Dowling, Chief Executive, Cambridgeshire and Peterborough NHS Foundation Trust.
Lois Sidney, Executive Director, The SUN Network.
Dr Emma Tiffin, Cambridgeshire and Peterborough CCG
Sandie Smith, Chief Executive of Healthwatch Cambridgeshire and Peterborough.
There'll be a chance to ask questions and share your own experiences. 
We will also be signing the Time to Change Employer Pledge to support mental health awareness in the workplace. Please encourage your employer to do the same.
This meeting will be followed by a one hour Board meeting which you are welcome to stay for. 
AGM - 2:00 to 4:00pm, Wed 10 July 2019
Board meeting - 4:00 to 5:00pm, Wed 10 July 2019
Sawtry Old School Hall, Green End Road, Sawtry, PE28 5UY
We may take photos or film parts of our public meetings. Please tell us if you do not want to be photographed or filmed.
Visitors to our meetings are welcome to take their own photos or recordings and share them online. Please do not film or photograph members of the public without their permission.