People from South Asian communities say what they want from diabetes care
Local people from South Asian communities told us how services could better help them manage their diabetes. And their suggestions are helping local health and care planners to improve the support people get.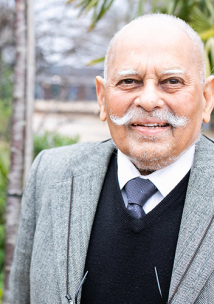 People from South Asian communities have a higher risk of developing secondary complications to their diabetes, such as heart problems and kidney disease. And these risk factors also put them at greater risk of dying from Covid-19. 
So we investigated their experiences and ideas for improving diabetes care by helping to pilot Healthwatch England's Health and Care Experience profiles in Cambridgeshire and Peterborough. 
We worked with local GPs and other organisations providing diabetes services as part of this project, sharing our findings with them. And have been told that these will be used as part of making sure services better support people to live well with diabetes. 
Health and Care Experience Profiles
This research method looks at how services are working together for people in their area, how this compares to the national picture and what health and care decision makers can do to improve care. 
The BAME community needs more frequent attention by services for diabetes. Considering the increased risk of other health issues, more regular contact may prevent other costly issues for both patient and the NHS.
National diabetes charity Diabetes UK, which supports people with information, advice and practical resources to live well with diabetes, says this can be hard.  
"Each person with diabetes is constantly managing their condition. They need an NHS focused on supporting their self-management – by delivering care and support centred and coordinated around their needs."
The eight people we spoke to all confirmed that they were being offered an annual diabetes health check with their GP surgery. But said they would like further support or information at and beyond this appointment.
People told us that when they were first diagnosed, everything was very clinical and they didn't always get the information they needed about lifestyle services. 
And some felt that there was not always time for clinical staff to give them advice about the services available to help them, or staff were not aware of what services are available.
I am a single parent and concerned about the costs involved with exercise and eating healthily. I would welcome any help through other integrated services.
Mental health support
There were concerns in the group about mental ill-health being exacerbated by the Covid restrictions and news about higher death rates from Covid-19 in the South Asian population who have diabetes.
One diabetic mum to an 18 year old son with type 1 diabetes told us that her son's mental health had suffered because of lack of local support.
I am struggling staying healthy - I am stressed and cannot sleep.
What people want
Better information and support beyond their GP health checks about the range of services available to help people manage their health.
Information in different formats, including easy read and video.
Lifestyle courses offered at more flexible times to fit with differing work patterns.
Ability to invite family members and carers along to lifestyle courses for support to help people make changes to things like their diet.
More targeted mental health and wellbeing support to help them manage the emotional impact of living with diabetes.
There was also support for the development of tools such as an App to help people log health test findings, and find out information about diet, recipes and local services.  
Tell us about your diabetes care
Tell us about your experience of diabetes care locally and what would help you to live well with diabetes.
What you tell us will help local NHS and care services improve how diabetes care works for people in our area.