Consultation over plans to raise social care contributions
Cambridgeshire people receiving adult social care from the county council, including people on disability benefits, may have to pay a bigger contribution for their care.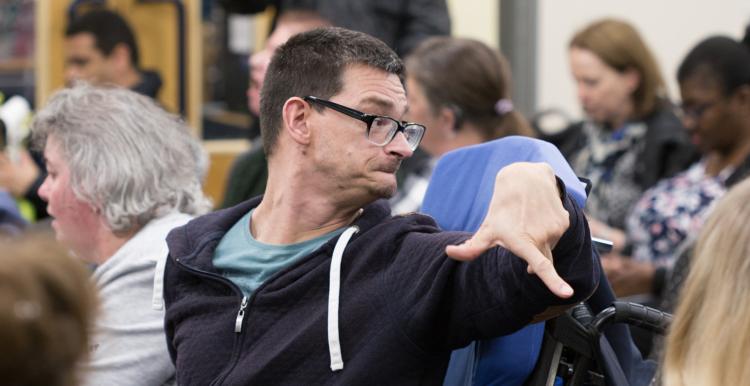 The rules were last looked at two years ago when planned increases/changes were dropped following consultation.
However, since then, the council's financial position has got worse due to higher demand for services and "continuing and ongoing" drops in funding.
What do they want to change and why?
Five changes are proposed by the adults committee. Adult services are forecast to overspend by £1.1m. If approved, the new charges would bring in nearly £2m for the cash-strapped council.
Most councils – including neighbouring Peterborough and Northamptonshire – already make more charges for social care contributions than Cambridgeshire.
So the council says the new charges will bring the county into line with others.
Who will be affected?
An estimated 1,150 people would have to pay more under plans to lower people's minimum protected income. This is the guaranteed amount of money social care clients must be left with after paying for care charges.
The proposals could also see hundreds of people with higher rate care components of disabilitiy benefits - such as DLA and PIP - have to pay up to £35 more week.
That's because the council is allowed to take higher benefit rates into their calculations.
People who have respite care – typically a few weeks a year - could have to pay an extra £140 a week under plans to change charging bands from non-residential rates to residential.
There are also plans to bring in higher charges for arranging care as well as charging a fee for Appointeeship – around 40 people for whom the council acts as a DWP appointee for those who cannot manage finances themselves.
What's the alternative?
The council says that if charges don't go up, cuts will have to be made to the "extent and reach" of adult social care across the county or the preventative services aimed at helping to keep people living as independently as possible.
Cambridgeshire's Adult Social Care budget for 2019/2020 is approximately £150m and in 18/19 the county had the lowest budgeted Adult Social Care spend per head of its statistical neighbours.
Adult social care has made around £25m of savings over 2017/18 and 2018/19, mainly by reducing spend and making efficiencies, rather than through increased income generation.
Said Healthwatch CEO Sandie Smith: "It's vital that the consultation is carried out fully and that as wide a range of care users as possible have a say.
"We also want to make sure that the most vulnerable people in the county are protected."
• Consultation details – and how to have your say – will be published soon. In the meantime, you can read more about the proposals on the county council website.