NHS-funded IVF treatment reinstated in our area
NHS-funded specialist IVF treatment is to be reinstated in Cambridgeshire and Peterborough after a five year pause.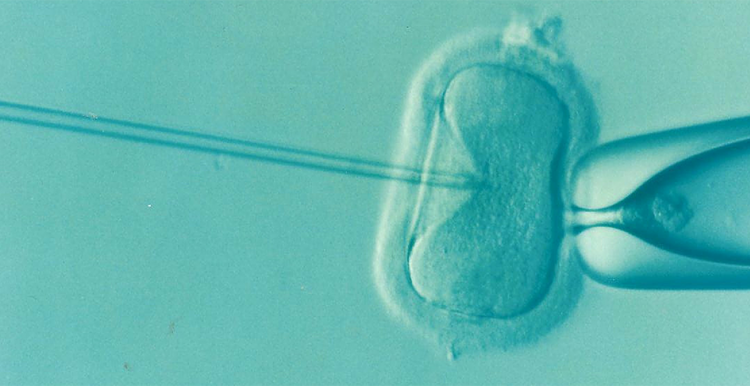 The unanimous decision was made yesterday by the Governing Body of Cambridgeshire and Peterborough Clinical Commissioning Group (CCG) which plans and pays for NHS healthcare services in our area.
It has agreed to offer one cycle of IVF to those eligible for the specialist treatment. This will include up to three embryo implantations  -  each one offering a chance of getting pregnant.
For the last five years, IVF has been available only to those who can afford to pay privately. The CCG suspended NHS funding for IVF services in 2017 because of budget pressures. The decision followed a 20-week public consultation.
The decision was reviewed in 2019 when the CCG agreed to continue the suspension indefinitely until its financial stability returned.
Its latest report to Governing Body members says although its financial position has not improved, growing inequality of provision is the main reason for bringing back the IVF service and that this "outweighs the relative effect on its overall budget".
The CCG's Chief Officer Jan Thomas told yesterday's meeting that listening to patients' experiences of IVF both through the NHS and other sources had been a key part of the review.
She said:"We have to sort the financial position out for our own underlying position - I think there are other ways we can do this that have less of an impact on inequalities."
It's welcome news says our Healthwatch 
Our Healthwatch challenged the original 2017 decision to suspend local NHS-funded IVF services saying it was against national guidance and would affect people on low incomes the most. 
Today, our Chair, Val Moore welcomed the reinstatement to address the postcode variations in local NHS fertility services and offer equal access to people across our area.
Finally the CCG has reinstated one cycle of IVF for Cambridgeshire and Peterborough people who need it. This is very welcome as the treatments in question are cost effective and available in most other parts of the country.
"The CCG Governing Body papers reveal that the original 2017 decision to suspend these treatments, based on financial reasons, was in effect kicking the can down the road as the costs to reinstate them will be high," she said.
"The inequalities impact of the original decision has widened. The efforts to treat people who have been unable to conceive during that time may take up to two years in addition to helping those 170 patients or so whose needs arise on an annual basis.
"Healthwatch will be looking to see that the needed capacity is provided as quickly as possible."
Next steps
Deciding who is eligible for NHS-funded IVF treatment in our area and a final sign off for the return of the service needs to be agreed by the CCG at its meeting on 3 August. 
Background
Cambridgeshire and Peterborough has been one of just three CCG areas which do not offer NHS-funded IVF.
Last winter, all seven Cambridgeshire MPs wrote to the CCG asking for it to reconsider.
Around 170 people will use the service each year costing around £900,000.
A one-off cost of £2.4m will also be paid out to fund around 450 patients who were eligible for NHS-funded treatment during the suspension period.