First Steps to Health report published
Over 1,000 people told us what their First Steps to Health would be in an innovative survey to find out about local people's attitudes to using primary care services.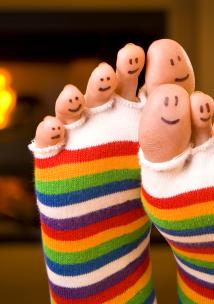 We wanted to know what you would do about different health problems. Would you treat it yourself, search for information, see a pharmacist, call NHS 111 or visit your GP?
First Steps to Health report was published at the end of May and includes a number of recommendations for our local GP Practices and our health commissioners, NHS England and Cambridgeshire & Peterborough Clinical Commissioning Group (C&PCCG).
Our Chief Executive, Sandie Smith, will be formally writing to these organisations with a copy of the report asking for a response to our recommendations. 
GP surgeries
Most people were positive about their experiences of using their GP surgeries, although a significant number of people commented on negative experiences with frontline staff and problems with systems for getting emergency appointments. 
 We recommend GPs provide guidance for patients on how telephone triage works.  And information about alternatives for people who cannot easily use the telephone.
We recommend staff should get training in mental health awareness and helping people with additional communication needs. 
Problems for deaf and hearing impaired people
We were told about difficulties getting care by deaf and hearing impaired people. We were told about problems with translation services for emergency appointments. People told us how hard it can be to talk to front line staff about booking a GP appointment for a mental health problem.
We recommend that people with additional communication needs should be told how their communication needs will be met for both routine and urgent appointments.
Help when you need it
Most people could manage without medical advice on some health issues but not others, however for each of our questions, there were some people whose first step would always be to ask for a GP appointment.  Our evidence suggests that people are not always aware of or using the alternatives available.
We recommend C&P CCG and NHS England do more targeted advertising for alternatives to GP services, such as pharmacy and NHS 111.
We want to see more information available on how young people can get support with mental health issues.