Visits to care homes in Cambridgeshire
The reports from 13 care homes we visited using our legal power to enter and view.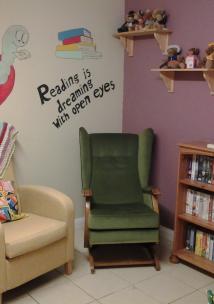 Our reports are public documents and we share them with the commissioners and providers of the service we are visiting. We also share them with the Care Quality Commission and Healthwatch England. 
During 2015-16 we ran a project to visit local residential and nursing care homes to find out what it is like to live there.
What we found
Residents told us they were able to make decisions about what they liked to eat, what they wanted to wear and what activities they wanted to take part in. The residents we saw and talked to appeared content, comfortable and clean. We made recommendation for improvement in each of the homes we visited.
What changed as a result of our visits
Residents became more involved in planning activities at several of the homes we visited.
New disabled parking bay for visitors in one care home.
New flooring and table covers in one care home.
More choice of books made available in one care home.
Healthwatch information displayed in all care homes, and all signed up to receive our regular hardcopy newsletters.