Family breakdown rising for parent carers
Parent carers across Cambridgeshire and Peterborough are under severe strain looking after their children and young people with additional needs and disabilities.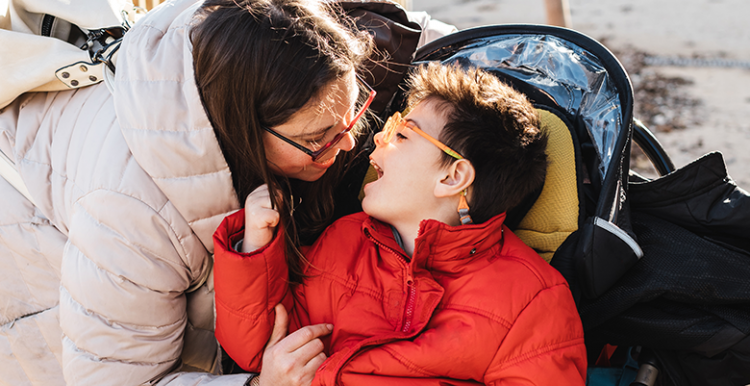 Our Healthwatch Board will hear at its meeting in public on Wednesday (26 January) that the fallout from the Covid-19 pandemic has caused serious and increasing problems for local families – including financial crisis, exhaustion, social isolation and poor mental health.
A report, written for Directors by Healthwatch CEO Sandie Smith, highlights the experiences of local families, who are feeling pushed to their limits and struggling to get the help and support that their children need.
It says the risk of more family breakdown is real and rising – and the consequences could mean children having to be taken into local authority care.
Our Healthwatch reports concerns
Concerned that families with the least resources will be impacted the most, information from the report has now been reported by Healthwatch to local councils which provide care services and the Clinical Commissioning Group which plans and pays for health services.
Our 2020 Your care during Covid report  revealed how changes to health and care services were affecting local people.
It highlighted the health and care struggles of some of the most disadvantaged in our communities across Cambridgeshire and Peterborough.
And flagged learning points about the impact of disrupted services and support for families with children or family members with additional needs.
This month's Board report offers more insight into how families have fared with feedback from our area's parent carer forums Pinpoint Cambridgeshire and Family Voice Peterborough and from Peterborough-based charity Little Miracles, which supports families with additional needs, disabilities and life-limiting conditions.
It's not acceptable for families to have to reach crisis point before being offered support
What parent carers said
Some parents said they had received good and very good support from health services.
Others reported:
Long waits and challenges to get diagnoses and support– especially for mental health.
Concern that co-ordination of complex care across services was "failing."
More and more families relying on charitable support
People felt reduced to numbers, unseen .. and abandoned.
What could help?
The experiences report outlines suggestions to help parents keep on caring in these difficult times.
Little Miracles urged services to be honest and up front about waiting times and to explain what help families could get in the meantime.
Other suggestions include:
Clearer information about referrals and eligibility
Choice in how services are accessed - online, telephone, face to face
Better communication on how services are delivered
Hear more at the Healthwatch Board Meeting
The Healthwatch Board meeting is open to the public and will run online, via Zoom, from 4pm on Wednesday 26 January.
Read the experiences report